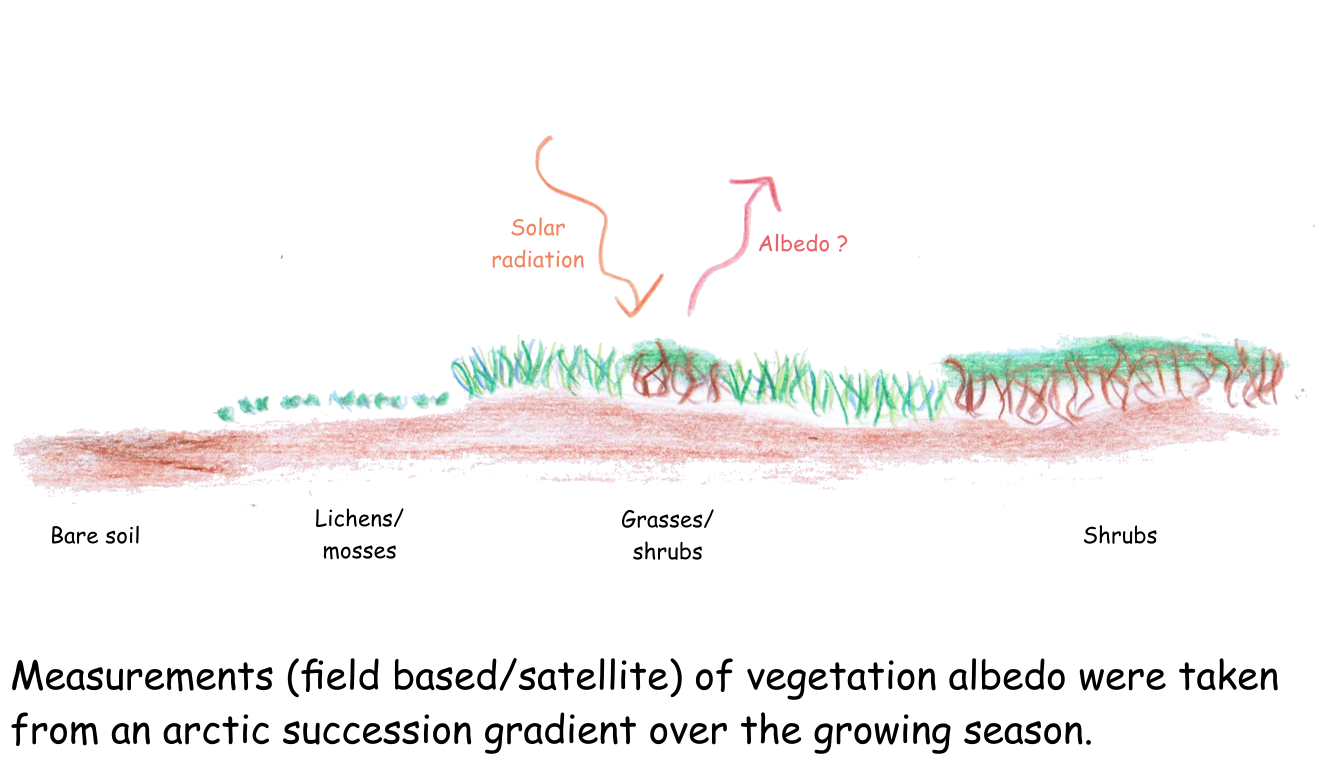 Global warming does not necessarily lead to a decrease in arctic albedo
To which extent will the Arctic absorb solar energy under future climate conditions?
Global warming has resulted in less snow cover and more vegetation in the Arctic. Less snow results in more solar radiation absorbed by the ground (less albedo) and transformed into heat. This way global warming might initiate a dangerous feedback loop in the Arctic resulting in even higher temperatures and less snow. Williamson and colleagues have identified processes counteracting this feedback loop: the increase in vegetation cover in the Arctic. Contrary to conventional wisdom they observed that shrub vegetation and grasses result in an increase in Albedo. This occurs particularly during the summer, when solar radiation is strongest. According to their calculations this "shrub-effect" may at least partially counteract a reduced snow cover albedo.
Source: Williamson et al., Global Change Biology 22, 3621 – 3631