My first posting on cellular structures represented a normal parenchymatic tissue. In addition, here are some more specialized tissues:
Using random positions (golden spheres) and connecting adjacent positions it is possible to generate a cellular structure, …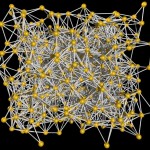 … which resembles an aerenchyma.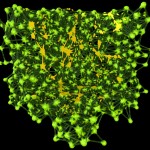 Here comes a section from such a tissue.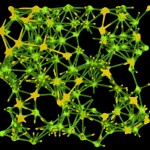 And using random positions …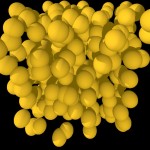 … and subtracting them from a solid block it is possible to obtain sponge-like structures.